If you go to the Xfce menu and choose settings > settings manager > window manager tweaks > accessibility, you can select another key instead of alt to move the windows or choose none at all. This should be just what you want.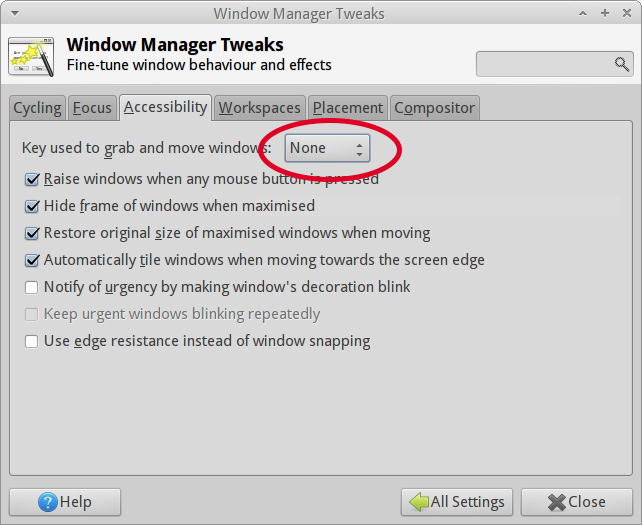 You can also use xfconf-query to set easy_click to none (or another key) on the command-line:
xfconf-query -c xfwm4 -p /general/easy_click -s none
In some programs, like Photoshop Alt + left mouse key used to modify some data and it is very important to disable window move with alt + left mouse button in XFCE for correct work of programs.